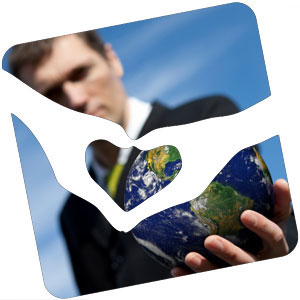 Nonprofits are a lot of work to get up and running. But the hours are a small price to pay to become part of the important role these organizations play in society.
Before you consider registration and obtaining a Basic Business License, you need to make a few key decisions. What is the organization's mission? Who will serve on the board of directors? What are the long-term goals and how will they be reached? Where will the funding come from?
Once the structure of your nonprofit has been decided on, you can take the first steps toward registration.
Incorporation
The first step is to register for incorporation in all the districts in where your nonprofit expects to do business. Each state has its own forms, so it's important to make sure to file the correct ones. If the organization decides to expand into other districts later on, it will have to register for incorporation in the new regions at that time.
Register for local taxes
After filing with the IRS, it may be necessary to register for local taxes as well. In some cases, all nonprofit income will be exempt; in others, it will depend on how the income is earned or what it is for.
There is no general law that applies to every city and state. The rules will be different, depending on where and how your nonprofit plans to operate.
Compliance with zoning laws
The physical location of a nonprofit will determine which zoning laws it is subject to. Failing to comply with zoning laws could prevent the organization from opening its doors. Local zoning laws change often, so it is important to have current information.
Obtaining a Basic Business License (BBL)
When all these steps have been completed, it is time to file for a BBL. Some types of organizations may be exempt from licensing requirements, so it's important to research each new nonprofit carefully to determine its specific needs.
Skipping any of these steps could be detrimental to registering your nonprofit. They all need to be completed promptly and correctly. There are excellent resources to help beginning and experienced organizers know what they need to file and when, which will save you headaches down the road.
There are currently more than 1.5 million registered nonprofits in the US. People and animals across the nation benefit from the charitable work these organizations perform. Each new nonprofit adds to their collective, positive impact across the country.
Originally posted on July 29, 2013 @ 8:00 am